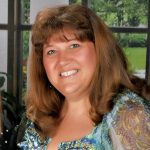 Joy Dodd
President/Co-Founder
Joy is an ordained minister and has been a missionary since 2008. She has many years of experience in business management, church leadership and children's ministry.
Joy grew up in Pomona, CA and began ministry at the age of 12 teaching Sunday School at Pomona Foursquare Church.  She became a Youth Leader at church and began a Christian Club on the campus at Pomona High School.
Later, she moved to Oregon, where she received her AA degree at Chemeketa Community College and went on to a BA in Business Management.  While in College she was the President of the Christian Club and Vice President of Phi Theta Kappa Honor Society, while serving as Student Senator and then Student Body President.  While in Oregon, she served a local church as Youth Director and later served another church as a member of the worship team, Children's Pastor and Children's Ministry Director.
Joy was transferred to Jacksonville, FL by her employer, State Farm Insurance, in 2004.  Joy quickly planted herself at a local church and began ministering in the Single's Ministry, Prison Ministry and other various ministries of the church.  Joy left her management position at State Farm Insurance after more than 10 years service in 2008 to pursue the call to full-time missionary service.
Her missions adventures have taken her to Mexico, Guatemala, and India. Presently, she is serving full-time in Honduras since January 2011. After more than six years on the mainland of Honduras, God called Joy to the Bay Islands of Honduras. She is currently residing on the largest of the Bay Islands, 40 miles north of the Honduran mainland in the Caribbean Sea. View Our Missionaries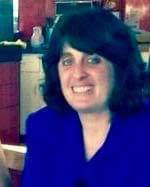 Jen Cook
Vice President/Co-Founder
Jennifer (Jen) Cook is originally from the Harrisburg, PA area. She entered ministry/missions in 2001 and has served in various countries within the nations of Asia, Central America and even the US. Prior to missions, she graduated with an Associates Degree in Nursing (1991), passed state boards and began practicing as an RN. For roughly 10 years in the US, her areas of expertise were the hospital setting (Medical/Surgical Telemetry) as well as general Home-Health Nursing. In the fall of 2002, she graduated summa cum laude with a Bachelor's Degree in Religious Education from Covington Theological Seminary and traveled to the Philippines one month later for her first short-term missions trip with her initial missions sending agency. After Asia, she trained in and later served from the Petén, Guatemala region and later in North FL for several years managing a Short-Term Trip's office. Presently, she is serving with Joy To The Nations International, Inc. (JTTN) since 2012 as Vice-President and Co-founder, a board member and also a Field Missionary. Her Ministry Associate, Joy Dodd, and she served in the San Pedro Sula area of Honduras for roughly seven years before transferring to Roatan, Bay Islands, Honduras, her present ministry assignment since April 2017.
The vision for service has been and remains to: bring souls into the Kingdom of God; to demonstrate to the nations, through the Love of God, that they are not forgotten, they are not abandoned, but are called to be children of God and are loved by the Body of Jesus Christ; to raise up a new generation with extraordinary faith to believe that God can change nations through them; and to raise up fathers and mothers of faith, building the Kingdom through discipleship, thereby making them "Fishers of Men."
Jen is excited to see people come to know Jesus, mature in His Word and labor to this end in various and unique ways with our gifted JTTN team. Please prayerfully consider connecting Today with the Joy, the Blessing and the Eternal Reward of Being an Expression of Christ to the Nation of Honduras through JTTN and Jen and in turn, be Blessed by the Spiritual Fruit that will be credited to your Eternal Account in Heaven! View Our Missionaries
Jeff Jones
Member
My name is Jeffrey Jones and I currently live in Jacksonville, FL with my beautiful wife of fifteen years, her mother and our two sons, Luke and Ephraim. I am a native Floridian that was born in Orlando and grew up in Jacksonville, FL.
I graduated from the University of North Florida with an Accounting degree and have worked in several different Accounting positions throughout my career. Currently, I am employed with the PGA Tour as an Assistant Controller in their golf course property division.
I have traveled overseas on more than one occasion and have seen the mission field first- hand. It is apparent that what we have in the United States is not the standard around the world. We are truly blessed and I believe that everyone should leave the country at least once to realize that very thing.
It truly takes the whole Body of Christ to fulfill His plans for our lives. I have never had one true area of ministry per se that I ever felt called to, but have served where it was needed. To this day, no matter what size part that I may play, even if that is mostly behind the scenes helping others reach their calling, I truly find fulfillment in assisting people reach God's potential for their lives. We come across a lot of people in a lifetime. And if I can make some aspect of yours just a little easier, then I feel that I have done my part.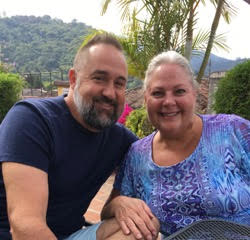 Don Lynn
Member
Don and his wife Deborah, are currently serving as lead pastors of Heart of the City Church – Honduras in San Pedro Sula, Honduras. They have lived in country since October 2016 and are passionate about "making disciples." This occurs through weekly church services, pastoral care, ministering at an orphanage and deaf and special-needs school, as well as regular discipleship out in villages.
Prior to moving to Honduras, Don served as the Executive Pastor for Heart of the City Church in Coeur d'Alene, ID. He and Deborah also led the marriage ministry and counseling, missions team, and oversaw the greeting and ushering team.
They have 2 beautiful daughters, Rebekah and Victoria. Bekah is married to Chris and they live and work in the Coeur d'Alene area. Tori is currently also living and working in Coeur d'Alene, ID.
Don and Deborah have been living in Honduras since October 2016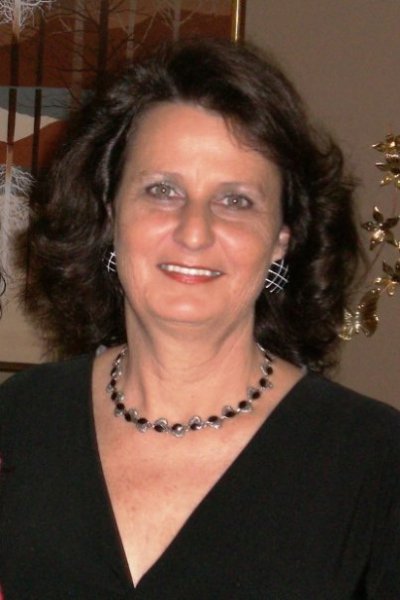 Debra Wilson
Secretary
Deb Wilson describes herself as, "an ordinary woman, serving an extraordinary God." She was born and raised in Jacksonville, Florida, where she currently resides. For years, Deb dreamed of being in full-time ministry as a Christian author and speaker. After a rewarding career in Marketing and Public Relations at the prestigious Nemours Children's Specialty Care clinic in Jacksonville, she retired in December 2014, to follow that dream.
Deb believes her destiny is to encourage and mentor other women with life changing, Biblical based teaching designed to spur women to grow spiritually and embrace their God-given purpose and destiny.
Deb is always looking for new ways to use the gifts and talents God has given her to inspire others. She offers free audio conferences, proudly serves on the Board of Directors for two non-profit organizations, leads small group studies through her local church, participates in jail ministry, hospital and nursing home ministry and volunteers with Sack of Love Ministries and The DEMP Project to serve the hurting in her community.
View Debra's other ministry at : DebWilsonMinistries.orq
Follow Deb on Facebook at: Click Here for Debra's Profile